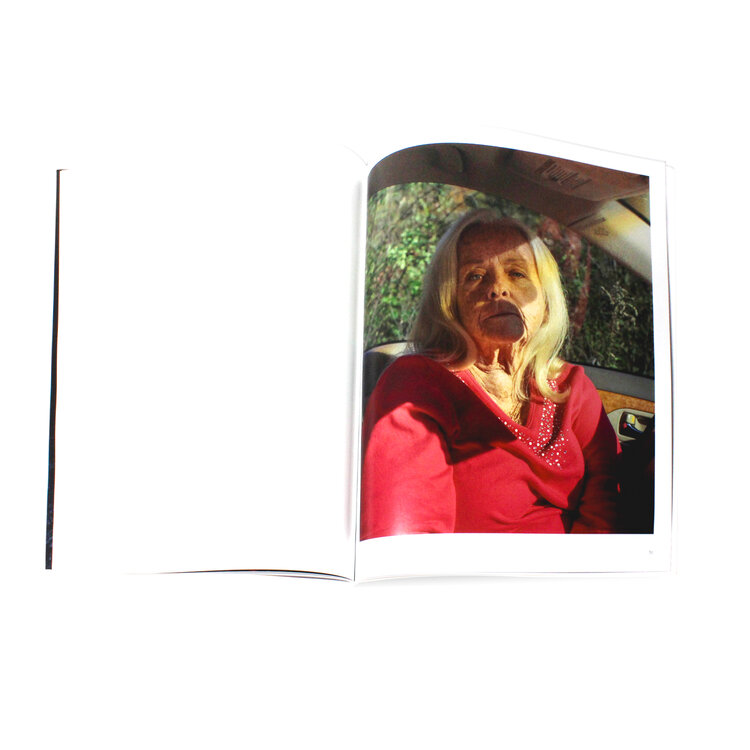 The Inconveniences of Calamities


The Journal Of Grievances, Volume 1
---
Edition of 60 copies.
Open call hosted by Antics Publications between September and November 2019.
Published by Antics Publications, 2019 - AP008
Uncoated softcover
9 x 11.5"
Perfect Bound
76 Pages, gloss full color
---
Special featured guest:
Michael E. Northrup
Contributors:
Asher Herr
,
Auston Marek
,
Birgit Buchart
, Chelsea Hamlet,
Daniel Mejia
,
Erin Krall
,
Florencia Cammilleri
,
Giuseppe Lacorazza
,
Jaime Salazar
,
Jake Mein
,
Josh Aldecoa
,
Julia Gillard
,
Lanna Apisukh
,
Lara Orawaski,
LeAnn Averell
,
Lewis Ferris
,
Elizabeth Potter
,
Maria Clara Lorusso
,
Mariola Rosario
,
Mateo Ruiz Gonzalez
,
Mathew Casteel
,
Maxime Vallieres
, Nathan Jol,
Póghós Méhía
,
Reid Haithcock
,
Sam Light
,
Shayanne Gal
,
Simon Schwyzer
,
Tatum Mangus
,
Tom Powell
,
Yoni Benshlomo
and
Zach Hornblow
.

A calamity is, by all accounts, inconvenient, unplanned for, unfolding, messy. By definition, an event causing great and often sudden damage or distress; a disaster.

A disaster is rarely convenient, but disaster can be beautiful. Click. Flames licking the window frames as memories of four generations dissolve. Broken skin with fresh wet blood shining at its seams. Click. The scale of the disaster can't be measured in inches, in pixels, in carats or tons. Maybe in heartbeats skipped, time sucked away, tears or scars left behind. Click. Maybe it can't be measured at all, but it can be seen and it can be felt.
Inconvenience is defined as trouble caused to one's personal requirements or comfort. It is inconvenient to change trains. It is inconvenient to have your car torn in half by a fallen tree. Click. Life has so many inconveniences that some become convenient; the inconvenience of calamity can bring the convenience of spectacle.
To capture the inconvenience of the calamity, the discomfort in distress, to change the setting and to smile at the memory of the upset. To cry at the memory of the upset. Click. To be there and to extend the life of that moment is to hold on to the beauty in the pain. The real calamity might be to turn away, to avoid the inconvenience.
Foreword by
Anna Bradley Smith